Sunday, April 27, 2008
il gesto dell'ombrello
Sunday, April 20, 2008
town full of losers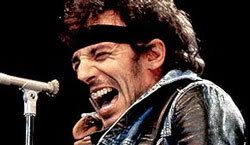 "Vote for Obama or I'll keep shouting like this all night."
big day for barack. springsteen blesses him with his support. the big o will surely be thinking about the last democratic candidate that bruce endorsed...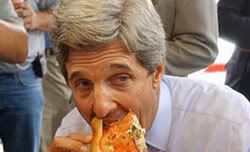 "Excuse me for speaking with my mouth full but big thanks for helping me get into the White House, Bruce. You really are the Boss."
I'm guessing McCain is shaking in his boots.
Thursday, April 17, 2008
alliance nazional
Wednesday, April 16, 2008
white man speak with forked tongue
Tuesday, April 15, 2008
if you go carrying pictures of chairman mao, you ain't gonna make it with anyone anyhow
Friday, April 11, 2008
don't try and dig what we all say
Wednesday, April 09, 2008
looked way up the chimney hole, deep down inside my toilet bowl... they got away
vote for silvio