Wednesday, March 30, 2005
just a wee doch an' doris

trish from brighton's style pointers
I KEEP FALLING OVER...
HAVE YOU NOTICED THE NEW PEBBLE-DASSED.. STREERT SURFACES THEY LAYING..?
HAVE A NIBBLE AT THE GIN... YOUR A GONNER
KNEES TAKING QUITE A BANGING... PEBBLING STUCK IN THE BRUISE
KNEEPADS COMES TO MIND!!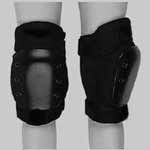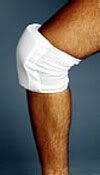 . .KIDS WEARING EM TOO.... LIME, YELLOW...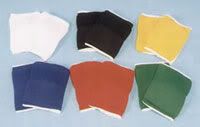 NOT ONLY
ON THE KNESS.. BUT ON THE HEAD AN WAIST BAND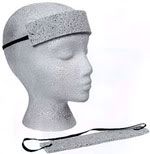 USE TO BE THAT SPORT GEAR WAS FOR THE ARNEY SCHWARZY TYPES...
NOW ITS THE DE RIGOUR FOR TREND SETTLING TEENS.
ANYONE FOR TENNIS, VICAR?
Monday, March 28, 2005
magic moments
manho asked some top magicians how they rated that resurrection trick. here's what they said: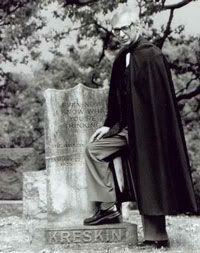 "The old resurrection trick? Ok, he does it well but let me tell you one thing, if he doesn't get the long cloak and the abba-dabba hand movements the kid's going nowhere in the profession."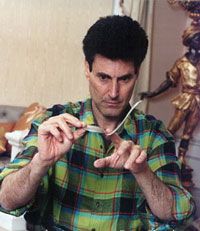 "He's Jewish, so I don't want to knock the guy, know what I mean, but that resurrection schtick went out with Noah's Ark, if you'll forgive the pun. I'm just gonna say one word to the guy... spoons... get it?"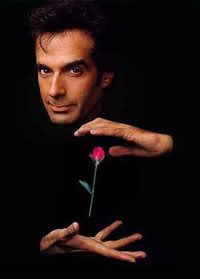 "The three day cross and cave trick? Yeah, he does it nice but let's see him walk through the Berlin Wall or hide a fucking jumbo jet down his pants before we start getting all excited, ok?"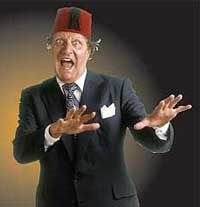 "Cave, cross... cross, cave..."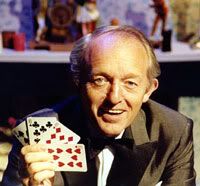 "The boy's ok. He's a pro so I won't knock him but,
oy veh, already
, that nude torso just upsets the grannies. Take my advice, young 'un, get yourself a decent tux and a pack of cards."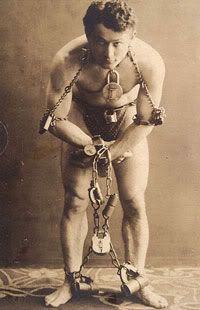 "If I cud only ged outta dese friggin' chains..."
Sunday, March 27, 2005
woke up, fell out of bed, dragged a comb across my head
Saturday, March 26, 2005
leave me where i am i'm only sleeping

Friday, March 25, 2005
jesus was a sailor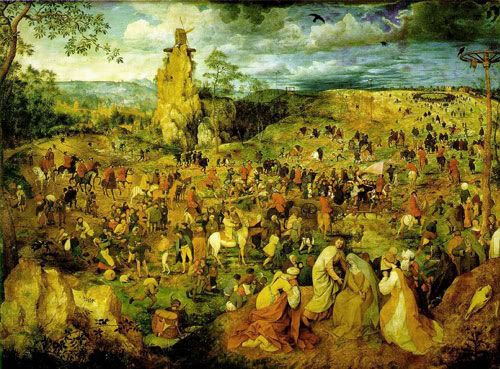 Saturday, March 19, 2005
mommy, gimme a drinka water, i'm thirsty mommy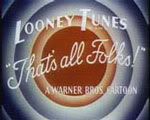 you have just experienced phase 1 of
manho
. stay tuned for phase 2.
Friday, March 18, 2005
Iowa And Its Stupidness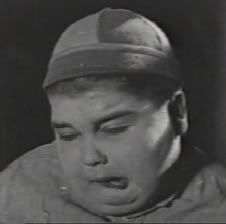 by Glenn Cripes
One of my top five time machine fantasies is to be able to see one of these shows: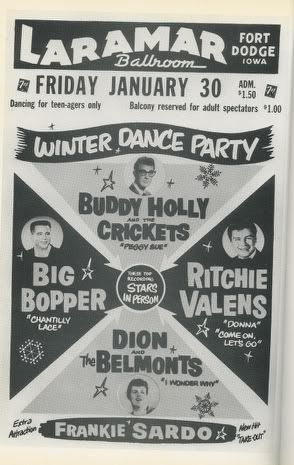 Dion and the Belmonts in their prime, plus the great Buddy Holly. It would have looked something like this: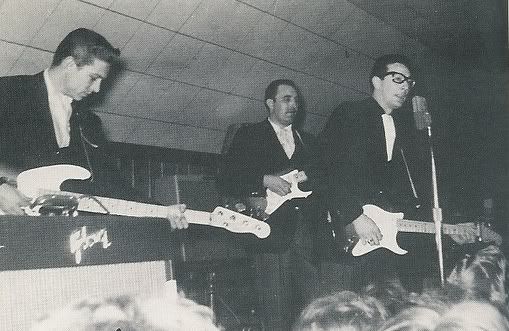 This tour is famous because of the tragic plane crash that killed Buddy Holly. Let's play the blame game here. Buddy's widow Mary Elana Holly blames Buddy's manager Norman Petty.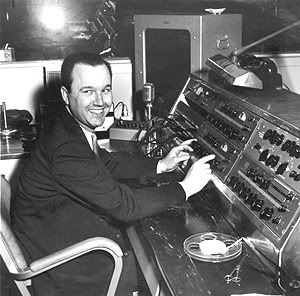 She contends that if Norman Petty had paid Buddy fairly and didn't horn in on his songwriting credits, Buddy would not have needed to take part in the Winter Dance Party tour. Buddy needed the money at the time. The pilot's widow blames Buddy for chartering the flight in the first place. Widows....always getting things wrong with their black veils...screaming all the time.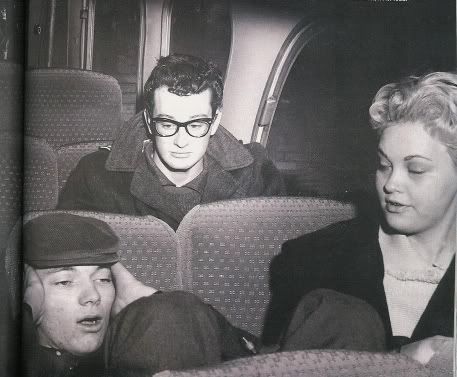 Buddy bumming out on the bus
I blame the state of Iowa for giving this guy a pilot's license:
Roger 'Vertigo' Peters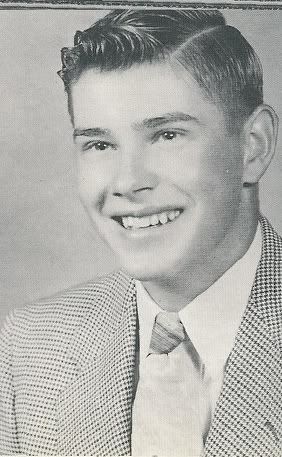 From the Civil Aeronautics Board Report:
Roger Arthur Peters, 21 years old, was regularly employed by Dwyer Flying Service as a commercial pilot and flight instructor, and had been with them bout one year. He had been flying since October of 1954, and had accumulated 711 flying hours, of which 128 were in Bonanza aircraft. Almost all of the Bonanza time was acquired during charter flights. He had approximately 52 hours of dual instrument training and had passed his instrument written examination. He failed an instrument flight check on March 21, 1958, nine months prior to the accident. His last CAA second-class physical examination was taken March 29, 1958. A hearing deficiency of his right ear was found and because of this he was given a flight test. A waiver noting this hearing deficiency was issued November 29, 1958. When his instrument training was taken, several aircraft were used and these were all equipped with the conventional type artificial horizon and none with the Sperry Attitude Gyro such as was installed in Bonanza N 3794N. These two instruments differ greatly in their pictorial display.
So this dumbass kid pilot didn't know the difference between up and down as far as reading dashboard instruments go. He's flying blind whistling a happy Iowa tune and instead of ascending, he's descending into a cornfield he should have been working at in the first place instead of flying a goddamned airplane.
Asswipes.
Thursday, March 17, 2005
if i should fall from grace with god
it's saint patrick's day so i guess i should write something about the irish. but how can you write anything original about the fucking irish? it's all been said a million times already.
one thing that hasn't been stressed though is how the irish are miserable bastards really and all that, "what a friendly load of catholic fellas they all are" shit is just propaganda.
the only thing i can say about the irish that i can't ever remember reading before is this: what's good about them is the same thing as what's bad about them. here are two examples of what i mean: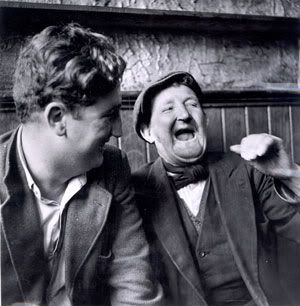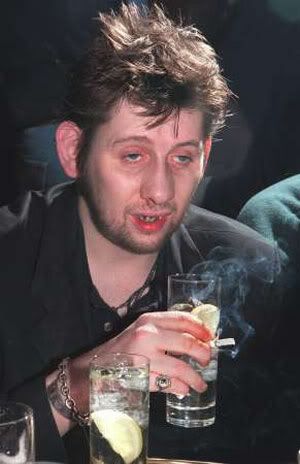 whose round is it?
o'cripes
is there a bit of the irish in cripes? you bet you fucking life there is.
he'll be here tomorrow while i take a break at my peat-sculpture class.
see you guys on saturday.
Ω
Wednesday, March 16, 2005
i'm goin' to the love-in to sit and play my bongos in the dirt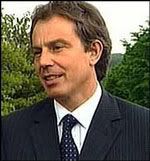 i don't usually do politics on the blog (no fun, right?), but i came across an old photo the other day that gave me a good giggle. no, it's not the one above, that's tony blair, the socialist leader of england who's just about to win his third consecutive general election. imagine, the socialists in power for 15 years. he's broken all the records, he's kept the english safe from these slavering morons: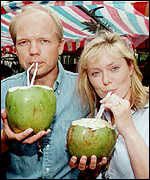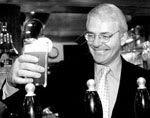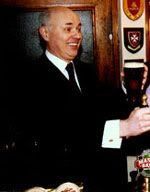 and yet tony seems to be hated by his own voters. the left loathe him. they want to kick him out and get someone more committed to idealism, to a perfect world where foot massage is on the national health and you can't say the word "war" if there are little kids in the room (well, you can if you whisper, ok?).
these "radicals" don't want tony's pragmatic approach to politics: politics is the art of the possible, remember? they want someone else as leader (and here we get to the funny photo), they want someone like these guys: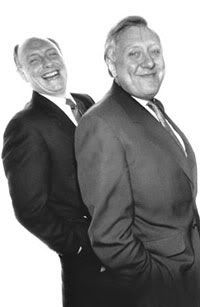 remember them? the 1992 "dream ticket"? a spluttering welsh windbag and a farting yorkshire gourmand with the word, "loser" written all over them.
great photo, right? loser politicians for loser voters.
Ω
Tuesday, March 15, 2005
our house it has a crowd, there's always something happening and it's usually quite loud

trish from brighton's style pointers
BRIGHTON AND HOVE IS PREPARING FOR THE BRIGHTON FESTIVAL.
THIS IS A FESTIVAL OF MUSIC AND DANCE AND YAK YAK.
THAT MEANS EVERYONE HIGH LIFE OR LOW LIFE WILL BE REHEARSING LIKE BILLY O!
THE WEIRD BIT IS.......THEY HAVE OPEN HOUSES...
THAT MEANS THE AVERAGE PUNTER WHO THINKS HE IS AN ART..IST IS LETTING
COMPLETE
STRANGERS!!..INTO HIS HOME.IN 2005...THATS OUR HOMELY SIDE OF BRIGHTON
FOLK...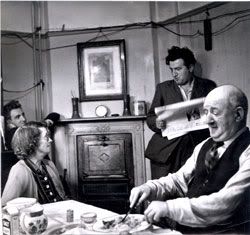 SO THESE ARTISTS HAVE CREATED PAINTINGS. POTTERY..
AND PAPER MACHE..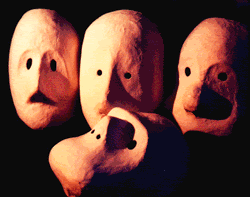 PIECES
FOR SALE...YOU NAME IT THEY SALE IT..THEY GET THEIR FRIENDS IN TO DISPLAY
THEIR WARES THEY HAVE GROUPIE ART HOUSES..THEN THEY SELL TO EACH OTHER...
BUT...
THERE IS A WHOLE GROUP OF WOMEN VISITORS, THAT GO TO THESE OPEN HOUSE DAYS
JUST TO ..
SEE WHAT THE HOMES ARE LIKE...
AND HAVE A NIBBLE OR TWO AND THE ODD GLASS OF VINO..
SO THE FUNNY THING IS THAT SO FAR ....
.. ..NOTHING HAS BEEN STOLEN! FROM THE
'OPEN HOUSES'? IT SAYS A LOT, NOTHING WORTH STEALING.
WARHOL WOULD HAVE LOVED IT.
THEY ARE LISTED UNDER FRINGE...
Monday, March 14, 2005
no more running for the shelter of your mother's little helper
the history of the willow tree #12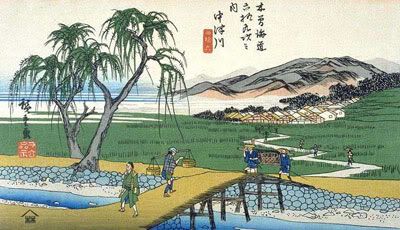 did you ever watch one of those heavy japanese films set in some village during the samuri period? they gave you a headache, right?
and did you ever think to yourself, "hey, how come i've got a headache watching this stuff but the guys up on the screen just get on with it and don't seem to suffer at all?"
like, if
i've
got a headache and i'm just watching this shit, why do the actors seem ok?
well, the answer is simple:
aspirin
is made from the bark of the willow tree and there was always a willow tree in those japanese films, right?
ok, so when they had a headache they went and chewed on the tree.
modern moral
you got a headache? don't go to the chemist and buy all that
bayer
garbage, go for a walk in the park and eat a tree.
Ω
Sunday, March 13, 2005
my friend one thing i need from you is a little tiny piece of the big bamboo
i've been checking in at the
ananova
news site to bring manho blog readers the
crufts
winner hot from the presses and i came across this story:
Man with two penises loses wife
A German who persuaded doctors to give him a second penis has lost his wife after he showed her the result.
Biker Michael Gruber, 40, lost his original penis in a motorbike accident and doctors built him a second one using a mixture of skin, bone and other tissues from his own body.
The penis worked so well that he was even able to father a child with his wife Bianca, 25, and their son Etienne was born last year.
But Gruber was still not happy and asked doctors to repeat the operation and build him a better organ, to which they agreed.
However, before removing the first penis doctors said they needed to make sure the new tissue transplant was a success, and had to leave the first penis in place.
Dr Markus Kuentscher, a plastic surgeon at Berlin's Accident Hospital, said: "We left the old one attached until the new one is properly supplied with blood."
But when Gruber showed his wife his double penis, she went home, packed her bags and left.
From his hospital bed he said: "I've got two penises but no wife, but I am hoping when I get rid of one of the penises I will get her back."
His testicles are intact and will be connected to what is actually his third penis when doctors are happy the operation was a success.
His story was this week featured on a German TV documentary called The Last Penis Operation.
it really is a dog's life then. it's not even true what they say about a dog with two dicks. you have to laugh, right?
i'll be re-posting as soon as the big news arrives from the exhibition centre, birmingham.
stay tuned.
CRUFTS WINNER
news just in from birmingham (the
scotsman
beat me to it):
9:12pm (UK)
Coco Wins Crufts
By Phil Hazlewood, PA
A six-year-old Norfolk Terrier tonight won Best In Show at this year's Crufts.
Champion Cracknor Cause Celebre or Coco had previously won the Terrier category but beat six other group winners at the prestigious show's final.
The event, now in its 102nd year, was held at Birmingham's National Exhibition Centre.
and here's a photo of the winner,
champion cracknor cause celebre
: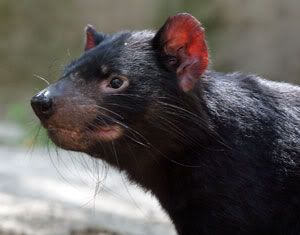 check out that name. like, whatever happened to
prince
and
rex
, right?
the good old dog days
personally speaking there's only been one dog worth the biscuit: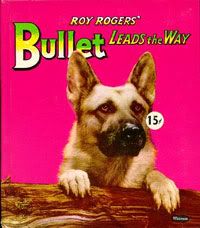 and that's only because roy taught the fucker to shit out in the mojave desert.
Ω
Saturday, March 12, 2005
i've got a little cat and i'm very fond of that but i'd rather have a bow wow wow
Crufts dog event gets under way
The 102nd Crufts dog show is due to get under way at the National Exhibition Centre in Birmingham.
More than 24,000 dogs from across the world will be competing for the many titles, including the ultimate Best in Show which will be decided on Sunday.
A relaxation of quarantine laws since 2000 means more than 700 overseas dogs are registered to participate, the largest number in the event's history.
The four-day show is organised by the Kennel Club.
A whippet called Deedee was the overall winner of last year's event.
yes, the annual dogshit jamboree hits town again and manho will be keeping readers up to date with the day to day goings on and comings out. here's last year's winner: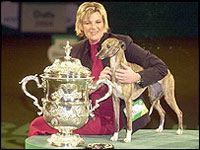 a whippet? like, i thought they were very infra dig. andy capp has a fucking whippet. anyway, i've got some exclusive manho behind the scenes information on this year's likely winner. there are three names being whispered in the shit-filled corridors of the birmingham exhibition centre. here they are: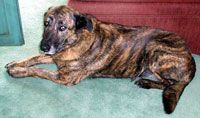 the big favourite is
marley brookenfield prunedust 111
, a 3-year-old rhodesian leatherskin.
the bookies' second favourite is this thing: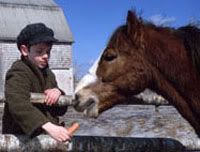 marmot blinktwatter junior
, a 7-year-old brown blenheim warbler - in the photo being fed by piers linghold-linghold, the son of the second duke of linghold (marmot's owner).
a close third favourte is: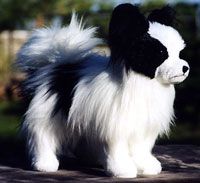 the right honourable gussy xerox frazt the sixth
, a scotchie border territorial.
historic crufts photo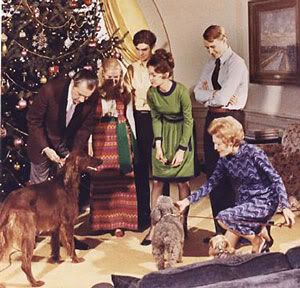 1959: the crufts judging panel make their final testicles and tufty hair check on the three finalists.
Ω
Friday, March 11, 2005
Not To Be Taken Seriously

by Glenn Cripes
There are three eras of Who records. There's the Early Funny Era (My Generation through Sell Out), the Epic Era (Tommy through Quadrophenia) and the Oops, I'm Old Era (The Who By Numbers through It's Hard).
Today we look at an LP from the third era,
Who Are You
.
The first track,
New Song
establishes the fact that we're in trouble here. Whenever a songwriter writes a song about writing a song it's
always
a bad sign....stay tuned--it gets worse.
Second up we have an Entwistle entry,
Had Enough
. Not a bad song--it sounds like it could have gone on
Quadrophenia
, and this is about as good as this record gets. Up next is
another
Entwistle tune,
3.905
which sounds like an outtake from one of his solo records, putting it below the rank of even a sub par Who song.
Sister Disco
starts out promisingly until the awful 'goodbye Sister Disco' refrain. The only thing worse than a songwriter writing a song about writing a song is a songwriter writing a song about
another
song. The only thing worse than that is the next number
Music Must Change
, a song about 'an unrealized sound'--if only it stayed unrealized. This odious jazz tango finds Pete wallowing in his uninspired crapulence hiding behind hackneyed metaphors about volcanoes, sparrows soaring, stones sinking, and mountains being crushed.
Turn over to side two and it's John "Mr. B Side" Entwistle pinch hitting once more.
Trick of the Light
, a song about visiting a prostitute backed by a flaccid riff does this album no favors.
Guitar And Pen
finds Pete in an avuncular vein. He advises young songwriters to 'never spend your guitar or your pen'. I guess Pete gets a lot of letters from aspiring songwriters. Much like
Sister Disco
, this one is ok if you can shut out the embarrassing lyrical content.
Love Is Coming Down
distinguishes itself on this record by being a real song about feelings as opposed to bloated sonnets to an empty page. It provides a bit of relief here, but anywhere else it would be a flatline drag.
The title track,
Who Are You
has been a staple in The Who's live act since it's release. It just goes to show if a band keeps playing a song people will just take it for granted that it's a good song. I'm not buying it.
The previous LP
The Who By Numbers
was no great shakes, but at least it was honestly quirky.
Who Are You
is quite simply bogged down by Pete Townshend's arrogance in thinking that throwing patented Who-ish bells and whistles in would be distracting enough to fool people into thinking this was worthwhile. It's records like this that make me shake my head and wonder why I ever liked these guys.
Thursday, March 10, 2005
i fought the law and the law won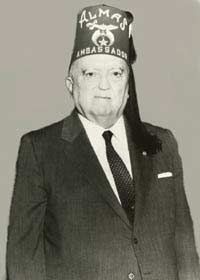 still on the america theme (i promise to stop after today), does anybody recognise this guy?
j edgar hoover
. he was the head of the fbi in the fifties and sixties and had the whole country wired. he knew the sexual pecadilloes of everybody: from president kennedy's satyrisis down to the preferred sexual position of his receptionist. lyndon johnson said of him, "better to have him in the tent pissing out, than outside pissing in." then a few years ago we discovered that hoover, the protector of the nation's morals, liked to dress up in women's clothes and frolic with his gay friends: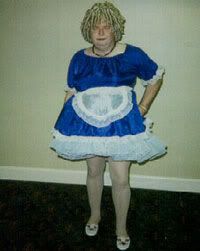 which brings me to today's topic, and today's photo: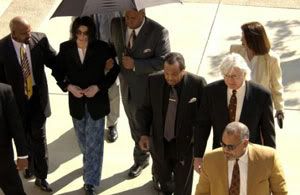 they dragged michael to court today in his pyjamas. what a weirdo, right? he, like, likes to masturbate with 13 year old kids. what a perversion, right? oh, and the mothers of the kids know all about it but they don't mind too much because the money comes in handy and stuff.
remember your bible? first stone?
anyway, look at those guys hauling jackson into court. does anybody know what their perversions are? and if, in twenty or thirty years time, we discover that the judge in the case liked to have a wank under the bench while the trial was going on would anybody really be shocked?
like, haven't we all done it?
those tribal war leaders and black military heroes deserve better than this.
cripetown
as glenn himself might say, "i feel dirty thinking about all that hypocrisy, i have to go and shower now."
the great man will be here with you tomorrow. i'll be taking a break at my monthly platonic philosophy seminar.
see you guys on saturday.
Ω
Wednesday, March 09, 2005
you who speak to me across the fence of common sense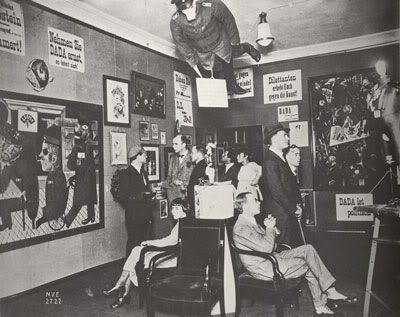 i've been getting a lot of mail asking about manho's social life: where does he hang out, who are his friends, what colour ipod does he use, etc. well here's a photo taken recently at a soiree round at the manho pad. you'll probably recognise a few faces.
manho
is seated right (gazing up at the lightbulb). seated left is that
nad, 14, from liverpool
, and the group standing behind her discussing pneumatic tyre prices is compsed of
ike smalldud
,
lorenzo
, and
biffy hunterdunk
, all from
iowa
. the two guys in the background are
trish from brighton
with her "partner",
iain mcdoglead
. the tall guy looking at the lightbulb is manho's internet server,
mr tiscali
and the short guy next to him is his wife,
mrs tiscali
. and yes, (but you've guessed it already, right?) that's
glenn cripes
hanging from the ceiling.
Ω
Tuesday, March 08, 2005
skymen, skymen, where do you come from?

trish from brighton's style pointers
"BOOTS" THE PHARMACY DISPENSING CHEMIST.NO LONGER HAVE ANYTHING WORTH
DISPENSING OF EXCEPT THEMSELVES.
"W H SMITHS" THE NEWSAGENTS.HAVE NO STATIONARY,JUST SHELVES OF MAGAZINES AND
SWEETS.
"MARKS AND SPENCERS" HAVE GONE "PER UNO"! AND HAVE COCKED UP THE PANTS.
THEY ARE NO LONGER VIABLE AS A SHOPPING EXPERIENCE.


THE NAMES WHICH ARE MORE FAMILIAR AND COMFORTING AND PROVIDE THE SERVICE ARE
"SAVERS" "Q S" "B WISE" AND WHAT EVERY HIGH STREET HAS IN A PRIME POSITION
NESTLED IN AMONGST THE "BOOTS SPENCER SMITH" IS
"POUNDLAND"
A BIT LIKE WONDER LAND.
WILLY WANKER IN THE CRAP FACTORY.
BUT THEY HAVE WHAT YOU WANT,EVERYTIME.
HANDY ANDIES..CHEWING GUM...BATTERIES...BOG
ROLL...CRISPS...PASTA...SWEETS...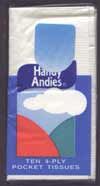 WHAT EVER YOU WANT.THEY HAVE IT?
HOW DO THEY DO IT?
BEEN HAVING MY SUSPICION FOR A WHILE.
NEVER SEE ANY BIG LORRYS DELIVER THE GOODS.
THEY NEVER HAVE ANY STAFF,AND IF THEY DO THEY ARE FOREIGN AND ONLY TALK
POUNDS LINGO.
MUST BE BLOODY ALIENS RUNNING THESE SHOPS.HOW ELSE CAN ALL THAT STUFF APPEAR
DAILY? BE PRODUCED SO CHEAPLY,,IT IS NOT POSSIBLE.
THEN AFTER WEEKS OF RESEARCH.HAVING CHECKED THE PRODUCTS DAILY OBSERVED A
FEW SHELF STACKERS AT WORK I FOUND THE REPEATED ITEM THAT CONFIRMS MY ALIEN
THEORY...
THE ALIEN EGG TOY

THEY ARE ABOUT THE SIZE OF A NORMAL HAND.
DULL PUPLE COLOUR..WITH SOMETHING INSIDE.
THEY SIT IN A BOX WAITING FOR THE POUND PUNTER.
OR THEN IN THE CHILDRENS SECTION WEEKDAYS.
OR IN THE CAR AND DIY SECTION...
THEY ARE BLOODY TRYING TO INVADE...WITH THE ALIEN EGG.

YEA THE THEORY FITS..
THESE ARE THE WORST VALUE FOR MONEY ITEMS..SO YOU HAVE TO REALLY WANT ONE.
THEY HAVE BEEN TALKING ABOUT POUND SHOPS AT THE
AIRPORTS..SO YOU CAN GET RID OF THAT ODD BIT OF FOREIGN CHANGE...AND BUY?
PLEASE CHECK YOUR HOME FOR ALIEN EGGS OR TOYS WE HAVE AN INVASION