Wednesday, January 31, 2007
long as she got a dime the music won't never stop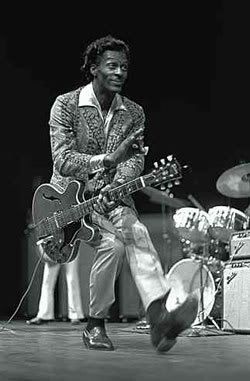 of course
nobody
should
ever
try to cover chuck.
nobody
.
Chuck Berry: Roll Over Beethoven
Tuesday, January 30, 2007
check it and see
this a great one. the marvelettes, please mr postman:
a guy i knew way back thought this was the best song on the album. i wouldn't argue with him.
written by three cool cats hanging around the berry gordy scene in the early 60s. a young marvin gaye on drums.
and apparently it's an anti-war song. the girl is waiting for a postcard from saigon. the things you learn if you stay alive long enough, right?
The Marvelettes: Please Mr Postman
Sunday, January 28, 2007
dawn and dew
cripes sent me this great photo of the first 6 beatles cover original platters: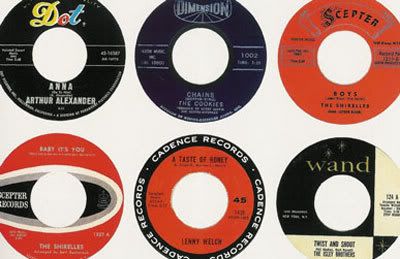 here's the first cover on the second album.
pull down the shades. snap open a bottle of mateus rose. box of swan vestas and two woodbines. relax on the off-brown moquette sofa and enjoy a grope up the trouser leg of the bird you love while listening to the cool bossa nova sounds of peggy lee.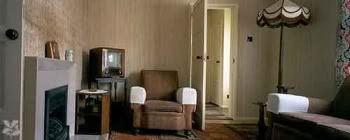 paul loved all that shit, right?
Peggy Lee: Till There Was You