Wednesday, January 31, 2007
long as she got a dime the music won't never stop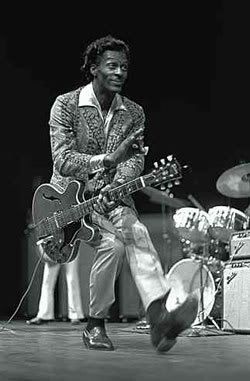 of course
nobody
should
ever
try to cover chuck.
nobody
.
Chuck Berry: Roll Over Beethoven
Comments:
Of coure, you're probably right, but I've got to admit I'm quite partial to the Beatle's cover version of Roll Over Beethoven. Much poppier than the original, and probably not as progressive in its time, but you can't help but really
believe
that Lennon would write a little letter and mail it to his local DJ...
Post a Comment
<< Home