Friday, November 19, 2004
Flies Buzzing Around Their Eyes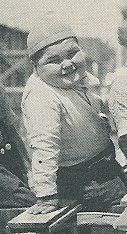 by Glenn Cripes
Every decade has a day that everyone remembers. The sixties had JFK in Dallas, The Beatles on Ed Sullivan, and the moon landing, the seventies had the resignation of President Nixon and The Village People on Merv Griffin, and the eighties had
Live Aid
.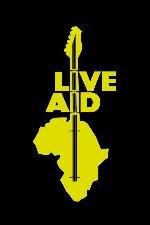 What an event! The whole world was watching this wonderful outpouring of kindness. It was a day for getting together with good friends and feeling good about ourselves.
High hopes were the order of the day. Remembering how George Harrison saved Bangla Desh we huddled around the TV anticipating what had to be the show of a lifetime.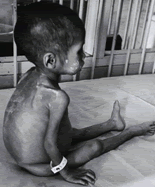 'Please give generously'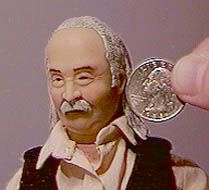 We quickly learned to roll with the punches as
The Who's
broadcast was scuppered due to a BBC blown fuse. No problem--we got to see
The Hooters
, an up and coming Philadelphia band with hooks to spare. Who can forget
Avtograf
, the Soviet Union's donation to the show?
It was a cavalcade of stars--
The Style Council, Status Quo, Adam Ant, Ultravox, Spandau Ballet, Rick Springfield, Howard Jones, REO Speedwagon, Paul Young, The Simple
Minds
...top shelf all the way. Between set patter by the MTV's finest VJs ensured that there was never a dull moment. Making a beer run was risky business--who knew what one would miss?
The
Led Zeppelin
reunion was highly anticipated. We sat in awe as we watched Jimmy Page transform into Jackie Gleason before our eyes. We looked forward to making fun of
Crosby, Stills, and Nash
but the sight of David Crosby propped up with liver spots the size of quarters littering his bloated face cooled our chuckle lust. Those Ethiopian kids looked like the cast of Beverly Hills 90210 next to Cros.
No review of Live Aid would be complete without a mention of the triumphant performances by
U2
and
Queen
. I don't really like those guys, so I'm not going to write about them. Live Aid MVP
Phil Collins
also deserves credit for his selfless determination to make sure England and America were both equally impressed with his ability to ride the Concorde.
Paul McCartney
capped the British Live Aid broadcast with a tossed off version of Let It Be with the microphone off. British technological knowhow once again at work.
It was up to
Bob Dylan
to inject a bit of common sense into the proceedings by suggesting that maybe the American farmer could use a little bit of help since that's where the food that's gonna be dropped on those starving twats by airplanes is coming from.
The finale,
We Are the World
(written by child molester Michael Jackson and wife beater Lionel Ritchie) summed things up nicely. 'The world' can be a very superficial place and the collective 'we' proved it in spades.
I have yet to hear any thank you's from any Ethiopians. Have they even bothered to try and enterain
us
?
Assholes.