Sunday, January 09, 2005
ring a ring a roses, a pocket full of posies, achoo, achoo, all fall down

trish, from brighton
mailed me again:
MANHO
HAVE BEEN ON JURY SERVICE,WHAT FUN.KLIX COFFE MACHINE IN WAITING AREAS.PLUS
NOW WRVS WOMEN SERVING TEAS AND COFFE,THOUGHT THEY ONLY HAD OPENINGS IN
HOSPITALS. MAYBE THEY ARE BRANCHING OUT, THE VOLUNTEERS WANT TO SEE PEOPLE
SUFFERRING IN A DIFFERENT WAY,GUILTY OR NOT GUILTY MORE INTERESTING THEN
INJURIES...
THE CASE I AM ON THE MAGISTRATE,SOLICITORS,ARE ALL WEARING GOWNS AND WIGS.SO
STYLISH.WE ARE ALL WEARING JEANS AND SHIRTS,NO SUITS..WHICH SEEMS
AMAZING,REBELS WE MUST BE.
THINK THEY SHOULD WEAR VENETIAN PLAGUE MASKS LIKE THIS ONE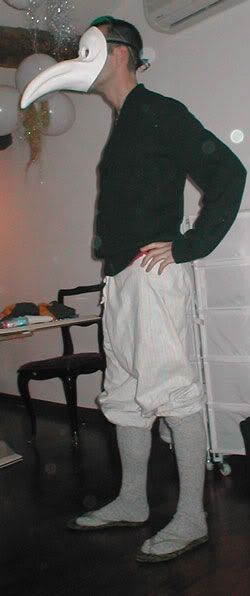 she sent me the photo too. looks like one of her style buddies dressed up in a venetian mask. you get stuff like that in brighton. no holes barred, as they say.
anyway, as usual, trish got me thinking. venetian plague masks? i went googling and came up with a few things. first they're actually venetian plague doctor masks: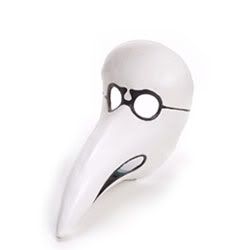 now what does that remind me of?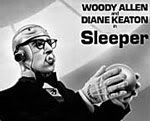 yeah, right. anyway in the plague period in europe - mid 14th century - the doctors used to go round wearing those masks. it was part of the uniform. here's a photo of the full kit: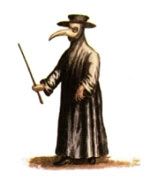 weird stuff. as if having the fucking plague wasn't bad enough you get
that
guy coming round to sound your chest.
the plague was a biggie back in 1348. they reckon that 50% of the population of europe died in three years. think about it. makes the tsunami look like a kids' paddling pool. you can read all about it here:
plague stuff
.
those middle ages were something, right? life was nasty, brutish, and short. you can check out the modern equivalent here:
gargoyles in venice
. short, maybe not, but nasty and brutish doesn't seem to change.
optimistic footnote
of course, nothing is
all
bad and even as half of europe was dying a horrible death people were making beautiful art out of it.
giovanni boccaccio
wrote the decameron during the plague period:
get your free decameron here
. don't be afraid, it's just short stories. even thickies can understand them.