Wednesday, January 05, 2005
sailing round the world on a dirty gondola
hey, i got a long email from that,
trish, from brighton
woman. remember, she's the fashion designer i was trying to sign up for a regular column on the blog but her people wanted too much money: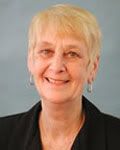 anyway, she writes:
ENGLAND IS A TOTAL STATE OF INFLATABLE MANIA...
IT STARTS OFF WITH FATHER CHRISTMAS,THEN A SNOWMAN,THEN HOMMER SIMPSON,WHY
NOT AND INFLATABLE JESUS ON THE CROSS.
THESE INFLATABLE ARE 24FT HIGH,AND AND SQUEESED INTO COUNCIL BLOCK
BALCONYS.STAND PROUDLY ON VERANDAS.HANG OUT CASUALLLY BY YOUR FRONT
DOOR...SOMETHING DEEPLY SYMBOLIC GOING ON...RELATED TO THE ECONOMY I
RECKON,OVERINFLATED...UNREAL..AND TOTALLY BONKERS...
ALSO ILLUMINATIONS ARE EVIDENT ON MOST HOUSES,BUT AGAIN GONE ANOTHER STAGE
FURTHER,THEY HAVING FAMILIES OF RIENDEER,NODDING THEIR HEADS UP AND
DOWN..WHAT DOES THAT MEAN...YES ITS XMAS,THEY ALL NOD IN AGREEMENT,YES WE
HAVE SPENT TO MUCH MONEY..THESE ILLUMINTATED SLELETAL HERDS ARE PLACED ON
ROOFS OR IN GARDENS.
i'm not sure what she's trying to get at but it seems cultural, right? the last bit of the mail was clearer, however:
ALSO I AM PLANNING ON TRAVELING ABROAD AND TO VENICE,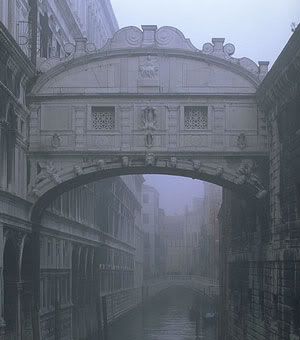 AND I AM ADDICTED TO "KLIX MACHINES"
CUP PACHINO COFFEE,WILL THEY HAVE THEM IN EUROPE?

well, trish, i'm happy to say that up in the north of italy the klix machine has practically taken over. it's all mars bars and maxwell house up there now. it's because northern italians aren't really italian: they're more swiss or german - no better than savages, really - and consequently have little grasp of quality culture.
down here we still cling on to the traditional values and you'll only see a klix machine in student residences or illegal immigrant detention centres.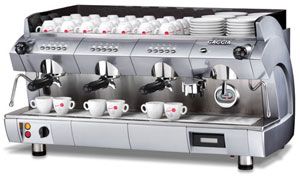 yep, it's strictly gaggiaville, down in sicily.
interesting film about italian coffee bar culture