Tuesday, February 01, 2005
it takes a big man to wear big boots, that's your daddy's claim to fame

trish from brighton's style pointers
DEAR DOC
WHAT A LIFE A FAMOUS PAIR OF BOOTS CAN HAVE.
COL-DE-LA-SOUL WAS TELLING ME HOW HE MANAGED TO FIND A PAIR OF ASTRONAUTS!
AND SOLD THEM ON THE E BAY FOR FIFTY QUID....
WHAT A PAIR OF ASTRONAUTS,DID NASA NOT MIND......
NO, ASTRONAUTS ARE WELDED SOLED DOC MARTENS,NOT STICHED ONES.....
SO HAVE BEEN LOOKING UP ABOUT THESE BLODDY ASTRONAUTS BOOTS, THAT'S WHAT WAS
WRITTEN INSIDE ON THE INNER SOLE.......
WELDED.....YES YOU COULD MEND THEM WITH A SOLDERING IRON...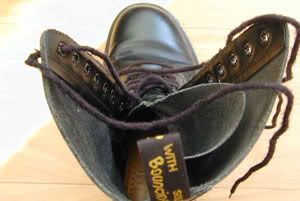 THEY WERE CALLED 1460'S AS THAT WAS THE FIRST DAY OF PRODUCTION
1.APRIL 1960...
THE SKINHEADS THE POPE[he had a white pair made]
BUT NOW WE HAVE THE JAPANESE BECOMING SKINHEADS AND IN LOVE WITH THE BOOT
THE GAY COMMUNITY LOVE A DOC MARTEN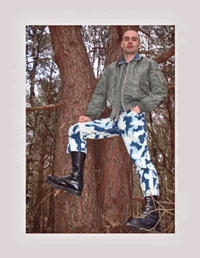 LOOKFORWARD TO SEEING A GAY JAPANESE SKINHEAD
WHAT ABOUT A GAY POPE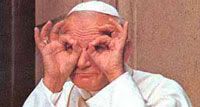 There are two types of skinheads to be found in Japan, those who constitute
the traditional skinheads, and the SSS > Skinhead Samurai Spirit. The
traditional skinheads have no political stance, they generally tend to
listen to all sorts of music associated with skinheads and represent their
subculture through style and a certain masonry.