Wednesday, February 09, 2005
there's nothing so lonesome, morbid or drear, than to stand in the bar of a pub with no beer
andy's accessories #3: beer





this turned out to be more difficult that i thought. i know quite a bit about beer myself having invested heavily in it for several decades but when i started thinking about what andy would have been drinking up there in the north-east nothing jumped out and bit me, as they say (i think).
so i decided to mail my beer expert,
prof wally winterbottom
: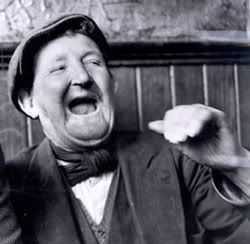 you can tell he's a beer expert just looking at that face, right? this is what he came up with:
Scottish and Newcastle Breweries - maybe Newcastle Brown
Vaux Breweries in Sunderland
Federation Club Breweries, Newcastle - just Tyne water, Fed Special or Fed
ordinary
John Smiths Tadcaster had pubs in Hartlepool - bitter or Magnet

Bass - maybe! It was a bit of a nancy beer coming from Burton on Trent

And Flo probably drank Mackeson with a Park Drive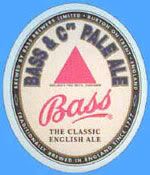 some nice calls there from wally, and you can add
the lion (later camerons) brewery in hartlepool
to that list.
i'm going to go against the expert, though, and suggest
this
as andy's prefered pint: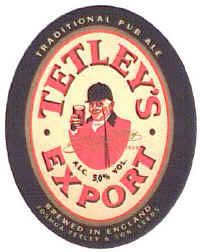 tetley's bitter
. it's from leeds (not too far away), and probably the great "compromise" bitter in northern england: not as highly esteemed as some local real ales but this is the real thing. a true northern working class drink that slides down a thirsty gullet like a ferret down a rabbit hole.
one thing wally did get right, though, was flo's drink:

every working class woman of flo's generation drank mackeson. it was good for your health, you could even get it on prescription from the doctor. those were the days.