Saturday, March 12, 2005
i've got a little cat and i'm very fond of that but i'd rather have a bow wow wow
Crufts dog event gets under way
The 102nd Crufts dog show is due to get under way at the National Exhibition Centre in Birmingham.
More than 24,000 dogs from across the world will be competing for the many titles, including the ultimate Best in Show which will be decided on Sunday.
A relaxation of quarantine laws since 2000 means more than 700 overseas dogs are registered to participate, the largest number in the event's history.
The four-day show is organised by the Kennel Club.
A whippet called Deedee was the overall winner of last year's event.
yes, the annual dogshit jamboree hits town again and manho will be keeping readers up to date with the day to day goings on and comings out. here's last year's winner: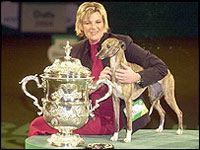 a whippet? like, i thought they were very infra dig. andy capp has a fucking whippet. anyway, i've got some exclusive manho behind the scenes information on this year's likely winner. there are three names being whispered in the shit-filled corridors of the birmingham exhibition centre. here they are: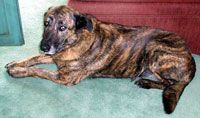 the big favourite is
marley brookenfield prunedust 111
, a 3-year-old rhodesian leatherskin.
the bookies' second favourite is this thing: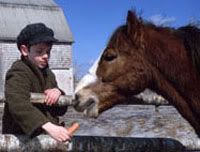 marmot blinktwatter junior
, a 7-year-old brown blenheim warbler - in the photo being fed by piers linghold-linghold, the son of the second duke of linghold (marmot's owner).
a close third favourte is: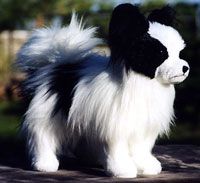 the right honourable gussy xerox frazt the sixth
, a scotchie border territorial.
historic crufts photo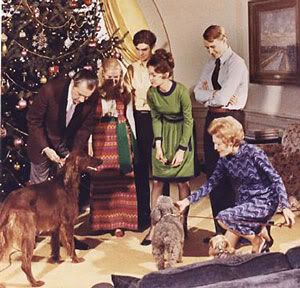 1959: the crufts judging panel make their final testicles and tufty hair check on the three finalists.
Ω