Thursday, March 03, 2005
jesu, joy of man's desiring
hey, people are actually reading the links over there on the side bar. i got this comment on a recent post:
"THANKS NICKY"
20th October 1660 'This morning one came to me to advise with me where to make me a window into my cellar in lieu of one that Sir W Batten had stopped up; and going down my cellar to look, I put my foot into a great heap of turds, by which I find that Mr Turner's house of office is full and comes into my cellar, which doth trouble me; but I will have it helped.'
--
Posted by Anonymous to nick manho <
so he or she had obviously followed my culture hints and visited the
pepys diary
site: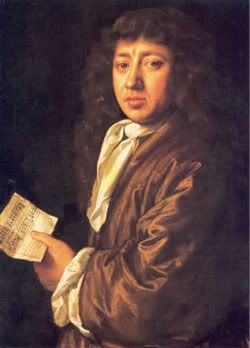 that's the great old fat man himself, and it's a great site. pepys was this guy who lived in the second half of the 17th century and - as well as standing in a pile of dogshit - he witnessed many interesting events, such as: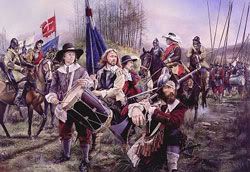 the civil war. 1,000,000 people hacked and blunderbussed to death. then he was around to see: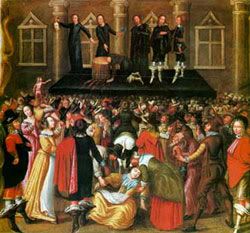 the public execution of king charles the first: there was blood and gore everywhere. then this happened: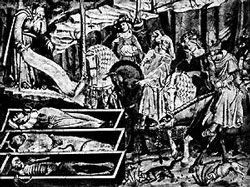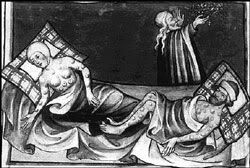 the great plague. the population of england decimated. a horrible agonising death. then this caught his eye: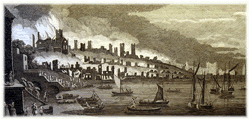 the great fire of london. the whole city burnt to the ground.
let's face it, the guy was a fucking jinx.
the glenncripes massacre
i won't be here tomorrow. i've booked a place on a charabanc tour of oxygen bars in the milan hinterland. glenn "the plague? i'll give you the fuckin' plague" cripes will be here in my place.
see you guys on saturday.
Ω