Tuesday, March 08, 2005
skymen, skymen, where do you come from?

trish from brighton's style pointers
"BOOTS" THE PHARMACY DISPENSING CHEMIST.NO LONGER HAVE ANYTHING WORTH
DISPENSING OF EXCEPT THEMSELVES.
"W H SMITHS" THE NEWSAGENTS.HAVE NO STATIONARY,JUST SHELVES OF MAGAZINES AND
SWEETS.
"MARKS AND SPENCERS" HAVE GONE "PER UNO"! AND HAVE COCKED UP THE PANTS.
THEY ARE NO LONGER VIABLE AS A SHOPPING EXPERIENCE.


THE NAMES WHICH ARE MORE FAMILIAR AND COMFORTING AND PROVIDE THE SERVICE ARE
"SAVERS" "Q S" "B WISE" AND WHAT EVERY HIGH STREET HAS IN A PRIME POSITION
NESTLED IN AMONGST THE "BOOTS SPENCER SMITH" IS
"POUNDLAND"
A BIT LIKE WONDER LAND.
WILLY WANKER IN THE CRAP FACTORY.
BUT THEY HAVE WHAT YOU WANT,EVERYTIME.
HANDY ANDIES..CHEWING GUM...BATTERIES...BOG
ROLL...CRISPS...PASTA...SWEETS...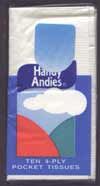 WHAT EVER YOU WANT.THEY HAVE IT?
HOW DO THEY DO IT?
BEEN HAVING MY SUSPICION FOR A WHILE.
NEVER SEE ANY BIG LORRYS DELIVER THE GOODS.
THEY NEVER HAVE ANY STAFF,AND IF THEY DO THEY ARE FOREIGN AND ONLY TALK
POUNDS LINGO.
MUST BE BLOODY ALIENS RUNNING THESE SHOPS.HOW ELSE CAN ALL THAT STUFF APPEAR
DAILY? BE PRODUCED SO CHEAPLY,,IT IS NOT POSSIBLE.
THEN AFTER WEEKS OF RESEARCH.HAVING CHECKED THE PRODUCTS DAILY OBSERVED A
FEW SHELF STACKERS AT WORK I FOUND THE REPEATED ITEM THAT CONFIRMS MY ALIEN
THEORY...
THE ALIEN EGG TOY

THEY ARE ABOUT THE SIZE OF A NORMAL HAND.
DULL PUPLE COLOUR..WITH SOMETHING INSIDE.
THEY SIT IN A BOX WAITING FOR THE POUND PUNTER.
OR THEN IN THE CHILDRENS SECTION WEEKDAYS.
OR IN THE CAR AND DIY SECTION...
THEY ARE BLOODY TRYING TO INVADE...WITH THE ALIEN EGG.

YEA THE THEORY FITS..
THESE ARE THE WORST VALUE FOR MONEY ITEMS..SO YOU HAVE TO REALLY WANT ONE.
THEY HAVE BEEN TALKING ABOUT POUND SHOPS AT THE
AIRPORTS..SO YOU CAN GET RID OF THAT ODD BIT OF FOREIGN CHANGE...AND BUY?
PLEASE CHECK YOUR HOME FOR ALIEN EGGS OR TOYS WE HAVE AN INVASION