Sunday, December 25, 2005
what the dickens?
fucking christmas day. bah! humbug! don't think you're getting any seasonal greetings from the manho blog. it's all dada and sarcasm here. in fact i might just go back to bed and sleep the whole day away.
manho drifts into an uneasy sleep...
Through The Cracks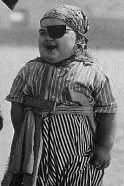 by Glenn Cripes
"Nobody could follow Johnny Kidd and his Pirates...not even The Beatles or Rolling Stones. He was an original performer, singer, and great man."
--Screaming Lord Sutch
Screaming Lord Sutch lived with his mother all of his life and he wasn't too bright, but back in early sixties England, Johnny Kidd and the Pirates were a top group on the club/ballroom circuit.
Johnny Kidd (born Freddie Heath in Willesdon November 23, 1939)
Shakin' All Over
is the song that they're remembered for. Covered most famously by The Who on their Live at Leeds album, 'Shakin' All Over' (released October 6, 1960) remains one of the best songs to come out of the derivative UK pre-fabs era.
Johnny Kidd recalls the origin of 'Shakin' All Over':
When I was going around with a bunch of lads and we happened to see a girl who was a real sizzler we used to say that she gave us quivers down the membranes. It was a standard saying with us referring to any attractive girl. Well that phrase stuck with me because I saw it in a new angle on the familiar shakes routine. I can honestly say that it was this more than anything that inspired me to write 'Shakin' All Over'.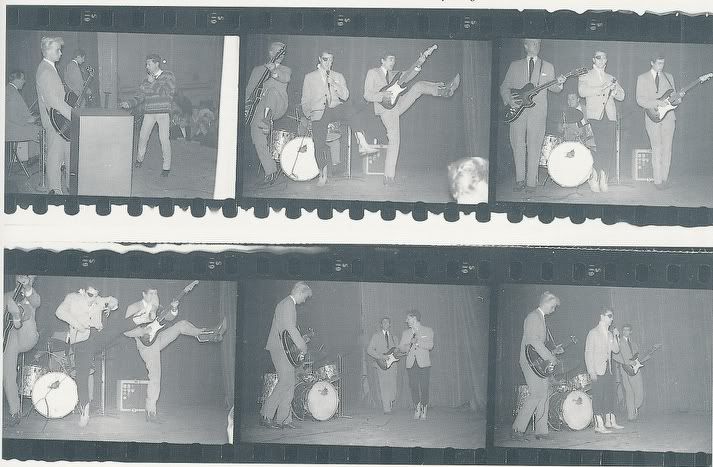 These guys kicked ass
Johnny Kidd's Pirates also set the template for the power trio when they got rid of their rhythm guitarist. This classic Pirates lineup included Alan Caddy on guitar, Brian Gregg on bass and Clem Cattini on drums. This more focused dynamic wasn't lost on young club goers like Pete Townshend. Alan Caddy and Clem Cattini later joined up with The Tornados and hit the pop lottery with
Telstar
. Drummer Cattini today regards his days with The Pirates as the best of his career.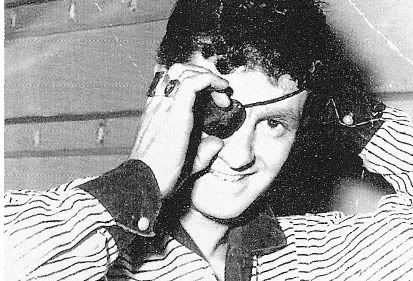 Snazzy wot?
Then there was the eye patch. Johnny Kidd had a love/hate relationship with the patch. Pirate's bass player Brian Greg explains it this way:
"Johnny had a bad cast in his eye which only showed up at night when he was tired. His eye used to really turn in and we thought it would be a good idea to hide the eye with the patch. There was a story that a guitar string broke and hit him in the eye but there is no truth in that."
Johnny Kidd:
"I was on Jack Good's 'Wham'. He suggested I wear the eye patch for effect, Unlike a lot of people suggest I do not get any medical trouble with it. In fact it helps me out at times. I look completely different without the patch, nobody recognizes me. There are sometimes five hundred kids there and I pass without a murmur".
Johnny got his share of criticism over the patch. It certainly didn't help his eyesight. Focusing his eyes after a show was usually a long ordeal for him.
Johnny Kidd was the first to admit that the patch was a gimmick. Many times in his career he tried to go onstage without his patch, only to chicken out at the last minute and reach into his pocket and put it on.
While groups like Herman's Hermits and Freddie and The Dreamers had great success in America, Johnny Kidd and the Pirates were never able to cross over for one reason or another. People say that you always need a gimmick. Freddie Garrity was a born gimmick, and Peter Noone had that young Kennedy-esque look. All Johnny had was a dopey pirate get up.
By all accounts, Johnny Kidd was a great fellow who was liked by all he came in contact with.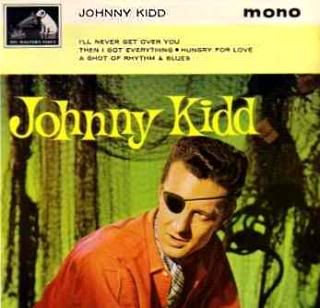 Johnny Kidd died in a car crash on October 8, 1966. No video or film survives of Johnny Kidd and The Pirates (thanks again to the BBC tape-wipes).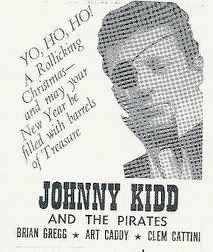 manho is jolted awake by bad nightmare vibes...
whoah!!! what the fuck was that? the ghost of cripesmas past? shit it was no fun back in the fifties, right? what with dickey eyes and unfulfilled ambition and stuff. and it was all in black and white, that must have been a drag. but if you think that shit is gonna get to me and make me feel all christmassy you can think again. i'm gonna hit the hay once more. see you guys on boxing day.
manho slips into slumberland again...
DUD BIC BIRO PARANOID BLUES

by Trish, from Brighton.
WENT TO THE POLICE STATION TODAY AND WAS SO
AMUSED BY THE BIC BIRO WITH IT'S WONDERFUL CAP ON THE DUD END
BOUND WIT STRING...STRING! AND CELLOTAPE..
THAT WAS WHY THE CAP WAS STILL KEPT ON THE DUD END BECAUSE YOU CAN GET A
GOOD GRIP ON THE WOULD BE ESCAPING/OR STOLEN
PEN..
FUCK DOES EVERY ONE GO INTO THE POLICE STATION TO STEAL A PEN! HOW
FUCKING USELESS CAN THE POLICE BE IF THEY CAN'T KEEP A FUCKING BIC BIRO ON
THE HIGH WOODEN TOPPED FORMICA COUNTER...
THIS POLICE STATION WAS LIKE THE SITCOME THE THIN BLUE LINE....I COULD SEE
THE COOFFE AND TEA TRAY,...SO NEAT WIT THE CERAMIC CONTAINERS ALL BIG
LETTERS SAYING TEA AND THE OTHER COFFEE.
THE MINCE PIES WERE NESTLING AT THE SIDE AND THE TEASPOONS ALL NEAT.THE
TRAY WAS SO CLEAN SO ANAL.
BUT THE BEST
BIT WAS ALL THE CAMP DECS NO ONE HAS TINSEL ANYMORE!
THE BANKS STILL HAVE A
FEWW STRAY BALLS.
THE WAY NOW IS WITH FULL BLAST MUSIC PLAYING YO HOO HO
SANTA IS ON HIS FUCKING WAY WITH A NAT KING COLE LA DE BLACK MAN NICE GUY
FUCKING PLAYING TO GET YOU IN THE MOOD WHO NEEDS FUCKING TINSEL..
SO THE
POLICE SATION HAD DECORATIONS RED TINSELL WITH SOME OFFENDING CELLOTAPE
RESTRICTIVE STRING...EVERYWHERE.THE FATEST MAN WITH THE MOST FEMINE VOIC
TOOK THE DETAILS OF THE DRINK DRIVING NEXT TO ME AND I HAD THE BLACK SKINNY
LAID BACK JAMAICAN,,WHO I COULD NOT UNDERSTAND G G D NO G D NO
G...
DO YOU THINK SCOTLAND YARD HAVE THE TINSEL OUT...WHAT ABOUT THE FBI WHAT
ABOUT? DO BET THE POLICE HAVE TINSEL IN THE BOGS....
WILL BE GOING BACK
TOMORROW WITH A SMALL BLADE TO STEAL THE BIC BIRO...AND REPLACE IT WIT A PRE
PREPARED STRUNG UP NAIL FILE! THAT WILL FOX THEM? CAN YOU IMAGINE THE
PUNTERS TURNING UP AND STRAT FILING THEIR NAILS WHILE THEY WAIT!
manho corkscrews out of bed and lands face first on the ceramic tiles...
wow, the ghost of trishmas present? now that was sad. shit, is modern life really so grim? crap bics chained to desks in police stations? yeah, well you dorks deserve it. i'm not weakening. where's that pillow?
manho tries for the big sleep one more time...
Top 3 Totty of the year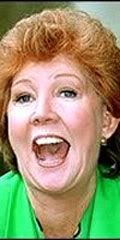 by Nadia, 14, from Liverpool.
Here's my top 3 cuties of the year for the Manho blog...
Number One Luis Garcia the sexy thighed playmaker from the Liverpool side that won the Champions League final against Milan in May. What a night that was and what a sexy bum Luis was displaying in his cute red shorts. He's a dream!
NUmber Two Orlando Bloom the sexy hobbit with the dreamboat blue eyes and magic ring from the latest Middle Earth movie... The Two Towers. Orlando is my elf god!!
Number Three Robbie Williams. Nuff said!!!
manho wakes in a gelid sweat...
ok, i think i'm getting it now. i guess that had to be the ghost of nadmas yet to come, right? so what's down for me here? if i don't become cuddly and wish everyone a merry christmas and stuff then my future will be haunted by pop singers, cute actors and sexy thighed footballers.
ok, i give in, pass me the christmas hat...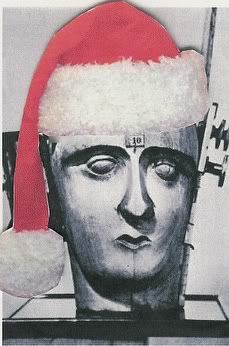 now where's the guy selling the oven ready goose? oh, and god bless everybody, even that lame kid with the crutch.
Comments:
Are you stuck in a job that is leading you on the path to no where?
We can help you obtain a College Degree with classes, books, and exams
Get a Genuine College Degree in 2 Weeks!
Well now you can get them!
Call this number now 24 hours a day 7 days a week (413) 208-3069
Get these Degrees NOW!!!
BA, BSc, MA, MSc, MBA, PHD,
Within 2 weeks!
No Study Required!
100% Verifiable
Call this number now 24 hours a day 7 days a week (413) 208-3069
These are real, genuine, They are verifiable and student records and
transcripts are also available. This little known secret has been
kept quiet for years. The opportunity exists due to a legal loophole
allowing some established colleges to award degrees at their discretion.
With all of the attention that this news has been generating, I wouldn't
be surprised to see this loophole closed very soon
Get yours now, you will thank me later
Call this number now (413) 208-3069
We accept calls 24 hours a day 7 days a week.
Post a Comment
<< Home