Sunday, October 15, 2006
Laurel & Hardy--The Music Box Steps: Then & Now
by Glenn Cripes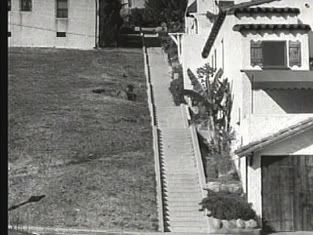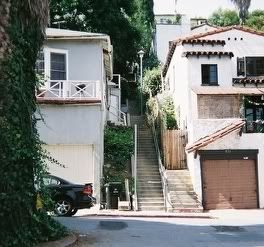 In December of 1931 in the Silver Lake area of Los Angeles Laurel & Hardy made The Music Box. It went on to win the Oscar for Best Short Subject in 1932. Despite Stan and Ollie both being in the midst of painful divorces, the men were at the peak of their artistry.
Watch
The Music Box
here
on Google Video.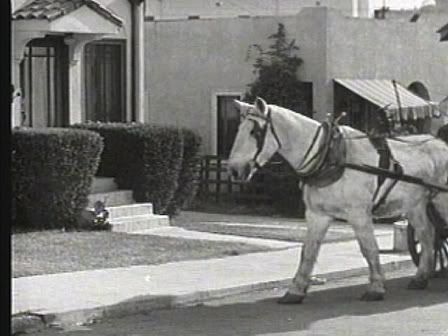 Susie the horse pulls up on Del Monte St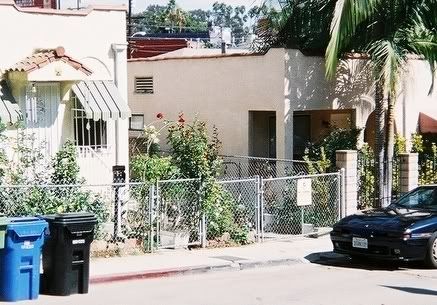 The same corner in 2006
The location of these steps was a mystery for quite a while. In 1955 a fan wrote Stan Laurel a letter asking about their location. Laurel wrote back:
'"Yes, they were...off Hollywood Boulevard. They would be hard to find now I imagine, due to so many houses being built around them, and also many of those sections have been cleared to make way for new freeways. I really don't think I would know where they are -- things have changed so much in recent years."
In 1969, actor Billy Gilbert offered to help.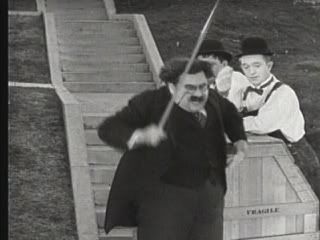 Billy Gilbert
Mr. Gilbert, a very nice man by all accounts, took a group of fans to an outdoor staircase in Silver Lake. Problem was, it wasn't the right one. Memories are like that. In the late '70s sharp eyed fan
Richard Bann
noticed a street sign in this scene:
See street sign in upper right corner--mystery solved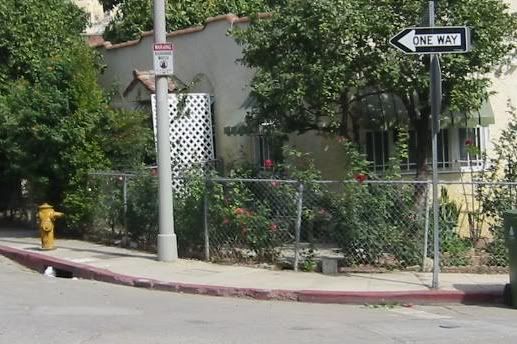 The view in 2006
So Stan was close. The staircase was just off Sunset Boulevard at 923 Vendome Street. In 1994 a sign and a plaque were placed at this location.
Other reports on the internet about The Music Box Steps have mentioned things like gang graffiti and snarling dogs behind fences along the steps, but I found the neighborhood to be quite pleasant, except for the guy working on his car who kept me from getting the precise angle I wanted to take this 'then and now' shot: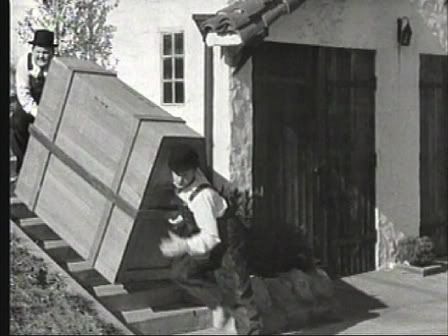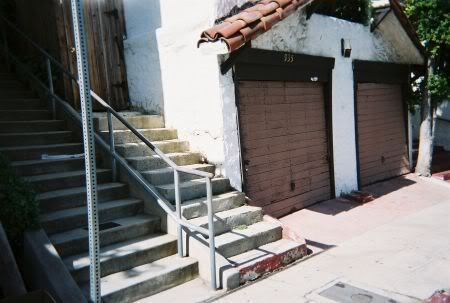 Up the steps: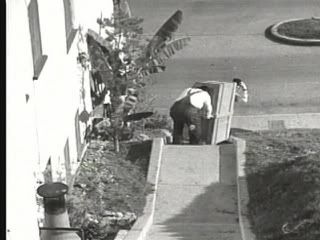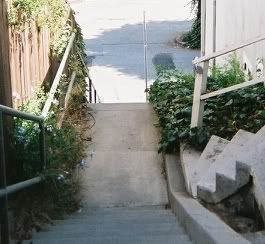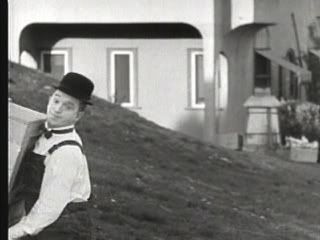 Excuse me Mr. Cripes...what about this house behind me? How about a picture of that?
In the above pic, Stan & Ollie are almost at the top of the steps. This is the front of that house today: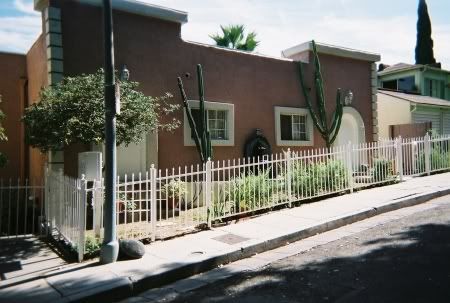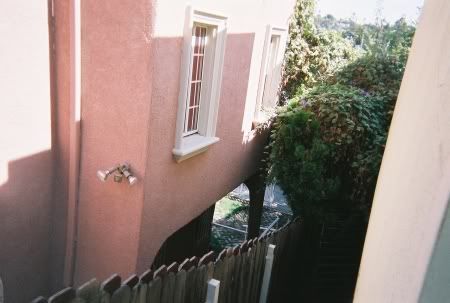 You can see the back porch archway of the house in this side view
It looks like an ok place to live. LA kicks ass.