Thursday, October 26, 2006
you can't judge right from looking at the wrong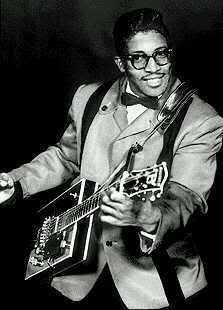 bo diddley released this song in 1962:
You Can't Judge A Book By It's Cover
, but if you lived in england at the time you were never going to hear it.
if, however, you lived in a big city and there were cool groups playing in local clubs you might just get to hear a decent facsimile.
the bo diddley number - it was actually written by willie dixon, but that's another story - was covered by every group worth its salt in newcastle, belfast and london. and if you lived in liverpool you may have caught these guys:
doing this version:
The Merseybeats, 1963, You Can't Judge A Book By Its Cover
if you listen carefully you'll hear them having problems with the cane/man rhyme.
some things you just cain't copy.