Thursday, November 02, 2006
take out those papers and the trash
barry mann is one of the greatest songwriters in the history of popular music. check out his list: on broadway, i love how you love me, blame it on the bossa nova, i'm gonna be strong, home of the brave, we gotta get out of this place, you've lost that loving feeling... and he's worked with all the big names from phil spector to phil spector.
so what the fuck was he doing in 1961 giving these guys:
the exclusive rights to one of his songs?
the brook brothers, a couple of english losers who were ripping off the everley brothers were suddenly given a barry mann original to record.
probably had something to do with this guy: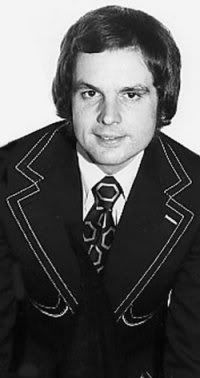 tony hatch. he was producing them for pye records at the time and, i guess, got the barry mann song for them. tony looks like a dork in the photo but he was a pretty cool guy, really.
The Brook Brothers: Warpaint
ok, it's crap, i know, but imagine if it had been produced by phil? with the paris sisters or litle eva and earl-jean on vocals? and king curtis honking the sax solo?