Thursday, December 14, 2006
darling i'm imprisoned by these chains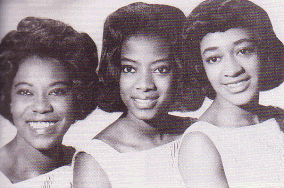 this next song has brill building smeared all over it.
the cookies
, with the one, the only, the great, the late, "ethel "earl-jean" mcrea. earl-jean sang with little eva and also recorded the original version of "i'm into something good". she was one of the greatest black singers never to become famous.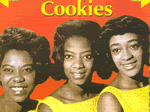 that's the same photo, but smaller, but in colour. ethel deserves it.
The Cookies: Chains
chains was the second song covered by the beatles.
written by carol king: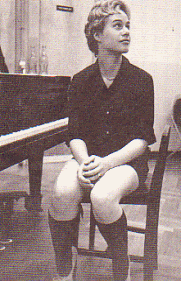 and gerry goffin, at a desk and a piano in the brill building, new york city.1962.
if it got any better than this it would be something else.
manho's vote on chains: cookies 8/10. beatles 4/10.