Monday, March 03, 2008
she's the sweetest litle rosebud
hill is digging in for the big one tomorrow. last ditch stand. all that alamo stuff, right? she's called on one last guy to get her voters out of their rocking chairs and down to the broken voting machine: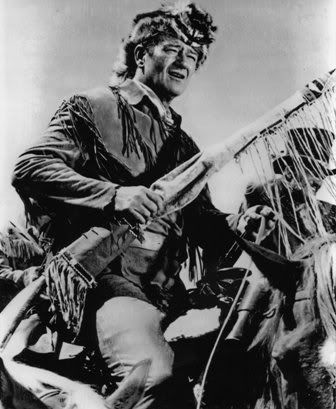 "She may be a goldarn dame but she sure ain't no chocolate colored whippersnapper."
and in news just in from texas:
EMORY, Texas - Angry that her parents demanded she break up with her boyfriend, a teenage girl helped kill her mother and two brothers during a grisly weekend ambush on the family's rural, wooded home, authorities said Sunday.
just don't think about it, ok, hill?